Who is an NRI?
NRI = Non-Resident Indian
A person who is a citizen of India and has temporarily emigrated to another country for over a year for employment, residence, education, or any other purpose.
I've lived in the United States for 5 years now and I have been treated as an outsider here and back home as well. Let's talk about some typical NRI problems –
10. Planning a trip to India takes away the initial excitement, courtesy-complicated logistics.
You know how much I love to travel, don't you? What I truly despise about the whole process is packing and planning and all the logistics. Dates, tickets, flight duration, layover time, airline, seats, baggage, strategic packing, and so on are just the tip of the iceberg. It only gets more complicated if you and your spouse are from two completely different parts of the country cause now you have to allocate dates for both sides and make additional travel arrangements to ensure that you don't waste time and spend quality time with each others' families.
9. "Can you please get an I-phone (or anything) for me? I'll pay you in cash when you are here."
These kinds of requests start pouring in the minute you announce you are traveling to India. This drives me so mad, I can't even begin to comprehend. I find it absolutely insensitive and selfish when people do that. It gets worse when I turn them down. I don't hear from them at all after that or they turn around after taking a few weeks of 'I am pissed with her' trip. I don't understand how people who have not talked to me in months or years come up with ridiculous requests like these. I politely turn them down.
8. You MUST visit some people, if you don't, you've "changed"
This is especially the case with relatives and it drives me mad. The entire year, these relatives don't give a fuck about where I am or even how I am doing but if I don't call or visit them within 4 days of landing, boom, it calls for drama and theatrics. What makes me even mad are those passive-aggressive taunts. I have a long list.
7. Gifts expectation
I have no idea what the craze of imported stuff is. I get the excitement of Hersey's kisses but beyond that is so confusing for me. People expect you to get gifts for them even though you did not talk to them ever since you last saw them, in your last visit. Also, not to forget, the gift should be the "right" kind. One slip and there comes the downward spiral. My solution? I get gifts only for my parents and few goodies for people I was in touch with while away. You know? The ones who care.
6. The hoity-toity dollar to rupee conversion
Converting currency is one thing but never have I ever had a single trip to India in which people did not calculate the conversion of each and everything. If you are an NRI, people instantly presume you to be rich and have those weird hoity-toity mannerisms. This is not true actually. People's salary may be super high when converted to rupees but what they forget to convert is the expenses in the States or wherever you are is not in rupees either. Perhaps, you could assume that NRI's are well-off or make a decent living, true, maybe but not all of them have it all together. I used to hate it when people visiting from foreign countries would pretend to be all up high when in reality, back in the US, they have to get everything done, by themselves. So, this one can go both ways.
5. Messed up digestive system [changed food absorption]
Well, this is so sad and unfortunate. People's digestive system and how they absorb food really does change over time. True story! I had the appetite of a horse before moving abroad but now, I fall flat on my face, each time I travel and think that nothing's changed. My body has changed, of course, with age and motherhood but it's not all, men also have this. People in India feel offended that our stomachs get upset after eating something we've not had for a while or something rich(heavy) and spicy but little do they realize, we get upset too. We love that food but our bodies adapted the melo-food culture abroad. It's not you, it's me.
4. Why don't you have an accent already?
This is a funny one. When you are abroad, people ask you or tell you that you have a thick Indian accent (depending on the thickness) and when you go back to India, people ask you why hasn't the accent grown on you yet. It's like being sandwiched in the middle. So, should I have an accent or not is the question? Why can't I just be?
3. Before you've unpacked completely, its time for you to pack again
Times goes by so fast that even before I know it, its time for me to fly back. I haven't even completely unpacked my luggage and then I realize I have to start packing again. I am sure people can relate to this. Multiple trips abroad have finally made me consider the option of pre-planning and making a to-do list for when I travel in future. I hope it works.
2. The Distance
The distance is just heartbreaking. Being in a country diametrically opposite to where you are from or rather where you grew up is just heartbreaking. It takes more than a day to reach home from home, that too if you've chosen the best of the best options available. There is a constant fear attached to this distance and time between those you love.
1. The dilemma of having two homes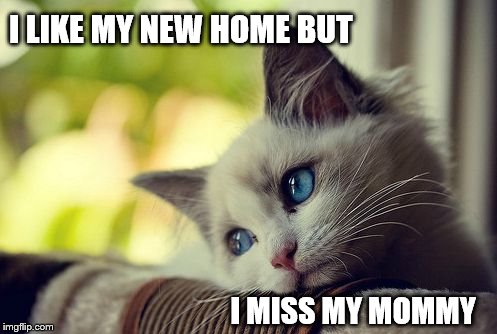 Home is a place for few and it is a feeling for many. For me, it's a feeling that takes time and experience to grow on me. I have been told by few international students I mentored that they don't feel like home here in the States. I'd completely agree with them if I was asked the same about 4 years ago. But having a family of my own changes the dynamics. LA finally feels like home and I have finally fallen in love with her. The dilemma of having two homes in two continents is far from comforting. When you are here, all you think about is what you'd do when you go back. When you are back, all you think about is when you'd 'go back'.
---
I am working on something new and exciting. Stay tuned and follow me on Instagram to get daily picture updates. Thanks!
Until next time,
Spread love and be kind,
Pooja